In a recent news release from the Minnesota Pollution Control Agency (MPCA), Gem Lake is one of six lakes being considered for de-listing from the State Impaired Waters list. 
See the news release here. 
What does it take to de-list a lake, and why is Gem being considered? 
Beyond simply having a good year, de-listing a lake from being "impaired" requires several consecutive years of improvements. This ensures that the de-listing is really a long-term trend rather than a temporary condition (i.e. high water levels may bring short-term water quality improvements). Below, we can see Gem Lake's downward trend in total phosphorus (TP) and Chlorophyll-A (ChlA). 

One of the main projects we believe had a large impact on Gem Lake is a ditch improvement on Hwy 61, conducted by MNDOT. As seen in the photo comparison, we can see that between 2009 and 2015, a row of vegetation is present where it was formerly turf that was mowed down to the bottom. In addition to planting, MNDOT regraded the ditch to help it act more like a swale. Swales gather water and hold it like a sponge, then let plants do their work. In this case, water from the swale slowly seeps into the culvert and down into shallow groundwater. The result is less nutrients going into the lake. The lake is cleaner and more balanced, keeping algae in check.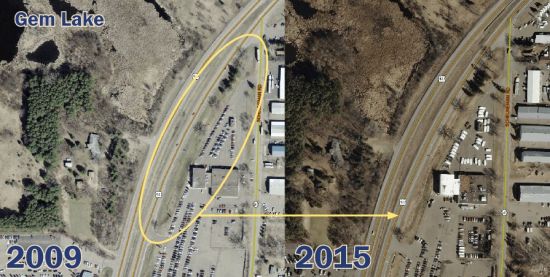 As we can see from the aerial footage, this ditch is an example of how the right project in the right place can have an exceptionally strong impact. With an industrial area nearby, this ditch is the only buffer between the pavement and the lake.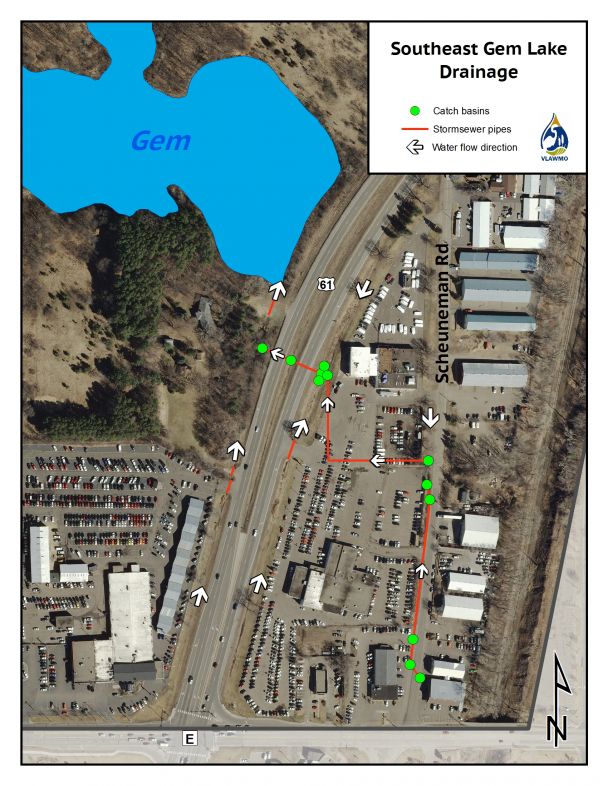 Native Vegetation
Native vegetation is referred to as an asset for water quality because their robust root structures slow runoff, absorb it into shallow groundwater, and process the nutrients that are being dragged along with the runoff. On a large scale, native vegetation can harness millions of gallons of water each year, catching contaminants, filtering them, and creating a steady supply of water into lakes. Pavement and turfgrass on the other hand tend to be much more flashy, shedding water quickly without the advantage of filtration. In terms of spaces where native vegetation is in tact and functioning as a biological community, these spaces are rare on our landscape.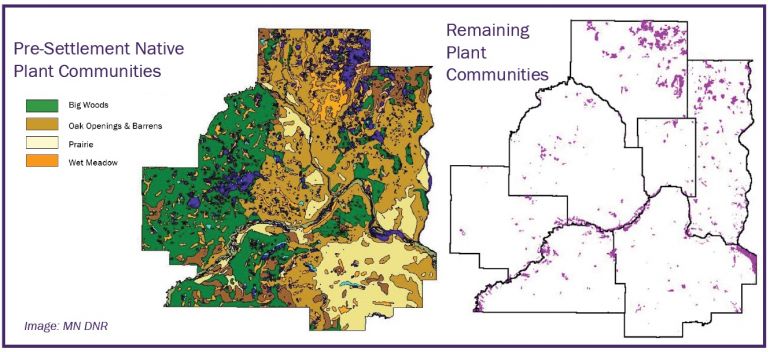 Another project that helps Gem Lake in a similar way is the White Bear Montessori Raingarden, which can be found here.
Partnerships
VLAWMO will know if Gem Lake makes the cut to be de-listed in early 2018. Until then, we're thankful for this sign of progress and all of the partners that have been a part of the effort!