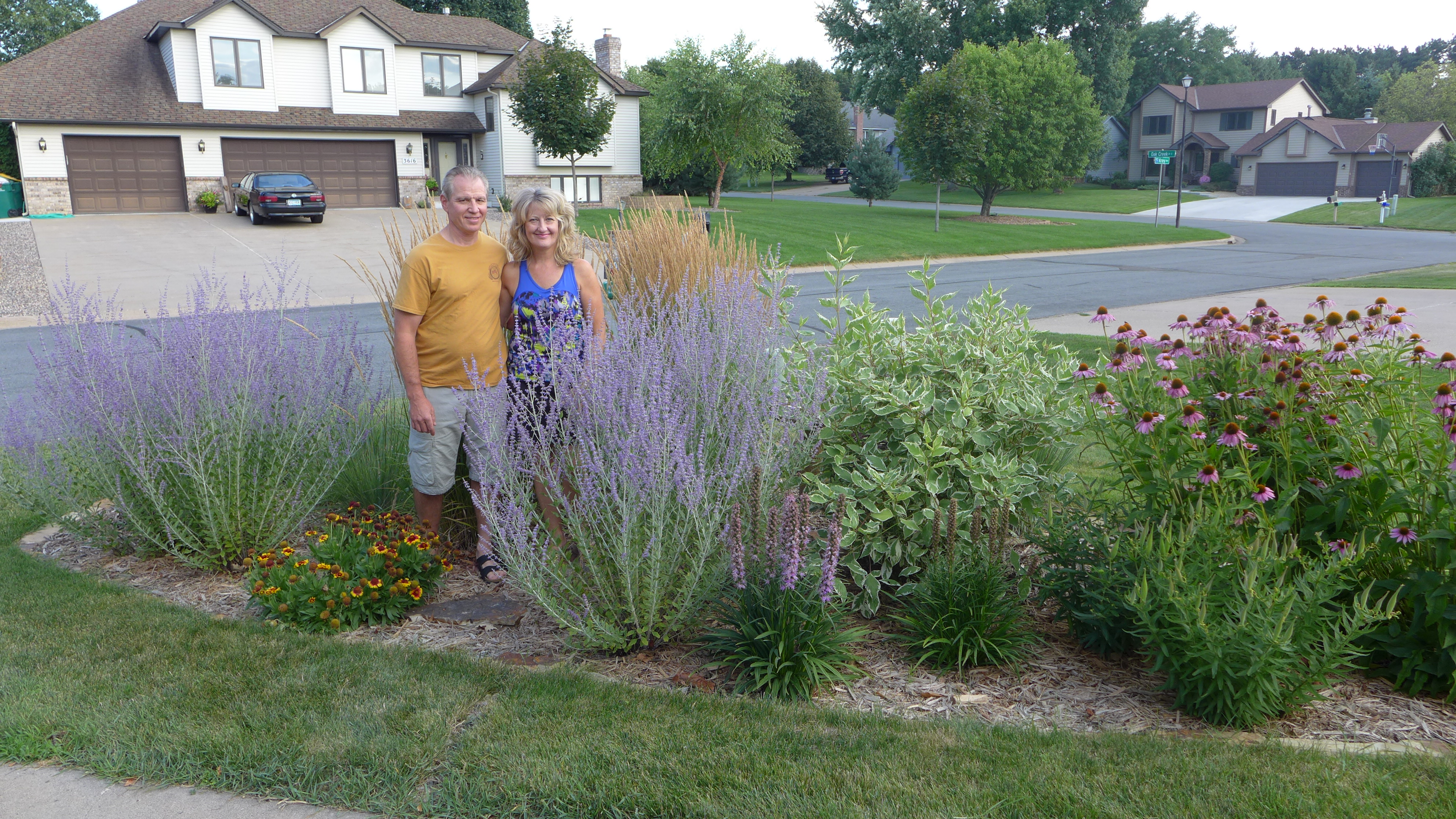 Raingardens are becoming more and more popular in today's landscaping. They beautify your yard, provide habitat for native bees and butterflies, and help the environment by stopping polluted rainwater from running into lakes, streams, and wetlands. VLAWMO is providing two opportunities this spring to learn more about raingardens and give you the help you need to put one in your yard! The dates for the workshops are:
Tuesday, May 3 from 6-8:30pm
Wednesday, May 11 from 6-8:30pm
The classes will offer the same information so you only need to sign up for one.
The cost to attend either class is $10 - payable by check or cash when you arrive for the workshop.
You will leave this workshop with the tools and information you need to get your hands dirty and install a raingarden in your yard. This class will go into detail about how to property design a raingarden and step by step installation instructions. Basic maintenance will also be covered so you can keep your new garden looking beautiful for years to come. You'll receive lots of helpful information, including "The Blue Thumb Guide to Raingardens" and a list of raingarden experts in case you need more help once you get home. The workshops are taught by Kristine Jenson, VLAWMO Program Manager and award-winning landscape designer. The class will be fun and interactive plus she has been known to have some awesome cookies available for everyone to snack on.
Check our Events Calendar to sign up for either workshop or just contact Kristine at (651) 204-6074 or kristine.jenson@vlawmo.org.
Want another reason to sign up for these workshops? Money is available to help you put in a raingarden! VLAWMO has a Landscape Grant Program that can give property owners up to $2000 for approved projects. The grant is open to properties within the VLAWMO boundary. Click here to find out if you are within the VLAWMO watershed.