It is with sadness but also gratitude and joy that we celebrate the life of a neighbor, friend, and water steward.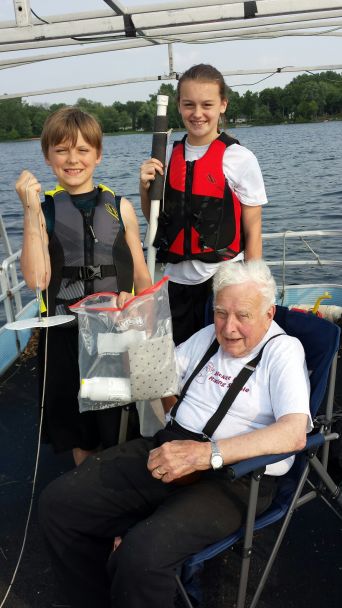 Ron Auger passed away on Jan 31, 2017. As a life-long White Bear Lake resident, Ron volunteered his time, energy, and property to helping Birch Lake since the 1950's – well before VLAWMO existed. Partnering with VLAWMO, Ron assisted in collecting water samples and monitoring the lake level, volunteering his property for a lake level gauge. In addition to his commitment to water resources, he was a member of the Air Force Reserves.
We are tremendously grateful for Ron's substantial and inspiring investment in Birch Lake, as well as his great attitude and teamwork ethic - he will be missed and irreplaceable in our community. VLAWMO sends it's thoughts and prayers to the Auger family. Ron's obituary can be found here. 
Birch Lake Improvement District meeting - Ron pictured at center