Various construction projects are underway in and around VLAWMO this season. 
Construction can be seen while driving Otter Lake Road, Rice Street, or County H-2. VLAWMO has been present in the planning processes of these projects, but is not directly affiliated or coordinating them. Such projects are an example of the importance of County, private and watershed entities keeping each other in the know. 
1 - Flooding Alleviation at Grass Lake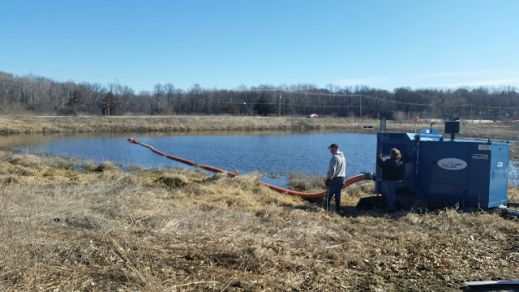 The Ramsey Washington Metro Watershed District is alleviating flooding risk by lowering the water levels in wetlands adjacent to Grass Lake. The networks of wetlands between Grass and Snail lake have experienced higher than average levels in recent years. Portions of this project can be seen from Rice Street along East Vadnais Lake. See the RWMWD website for more details. 
2 - Bridge Construction along Otter Lake Road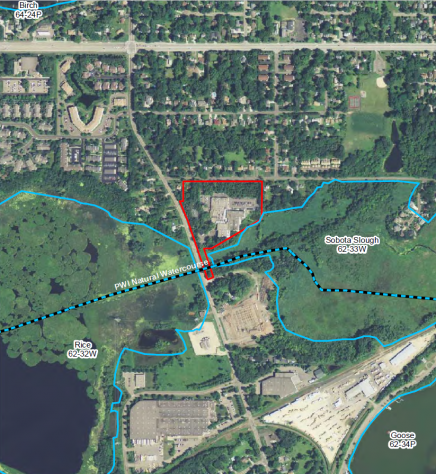 The narrow red strip outlined in this photo marks a bridge construction project crossing Lambert Creek, parallel to Otter Lake Road (North of White Bear Parkway). Water Gremlin is independently building this bridge for employees to safely traverse between buildings. Construction permitting has been completed and approved. 
3 - Ditch cleaning along County Road H-2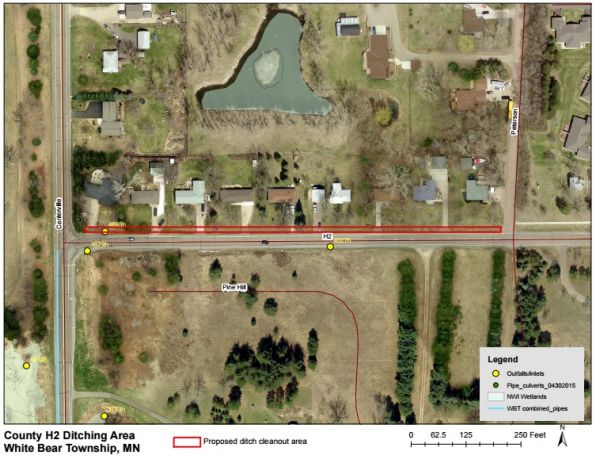 Ramsey County is conducting ditch cleaning on the north side of H-2 between Centerville Road and Peterson Road in White Bear Township. Sediment will be cleared from the ditch, followed by seeding and an erosion blanket for stabilization. 
Contact VLAWMO at (651) 204-6070 for questions or more information.