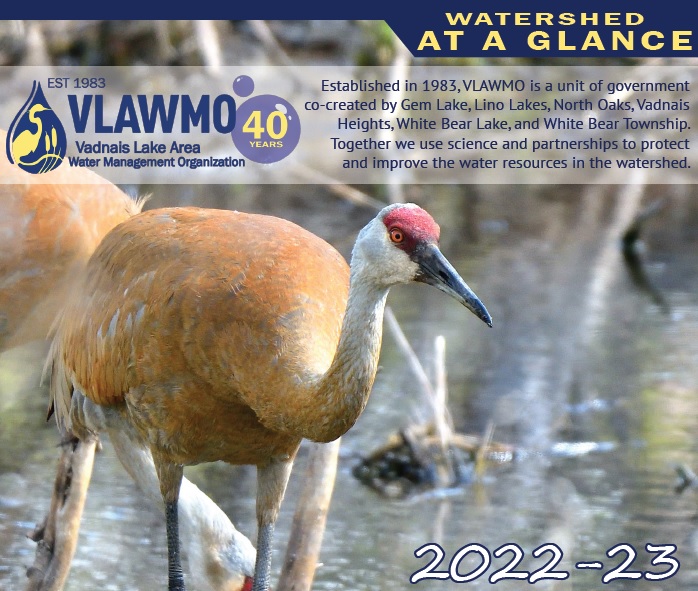 Watershed at a Glance
VLAWMO is pleased to present its annual Watershed at a Glance for 2022-23. This visual, quick read includes a brief letter from the administrator, a basic water quality summary, and a map of recent watershed projects. The document also serves as a lead up to VLAMWO's full annual report, which will be published following the VLAWMO Board of Directors meeting on April 26th. 
This document is also available in hardcopy at the offices of VLAWMO's member communities: Gem Lake, North Oaks, Lino Lakes, White Bear Lake, White Bear Township, and Vadnais Heights. 
________________________________________
Water Monitoring Report and Summary
VLAWMO's water monitoring program runs each year from May to September. In this timeframe, samples are taken every other week on most lakes in the watershed as well as multiple locations along Lambert Creek. The Water Monitoring Summary document provides a glimpse of the health of most waterbodies in the watershed based on averages in the data over time. Complete Water Monitoring Reports for specific years can also be found on our reports page. Additional Water Monitoring Reports from years past are available by request.