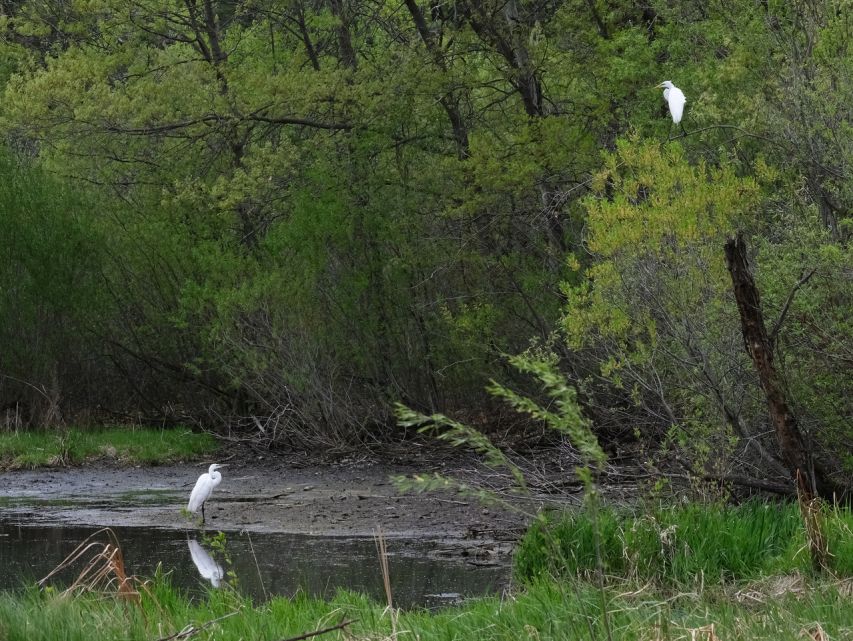 Photo: Great Egrets in Vadnais/Sucker Regional Park, Deb Hartmann
VLAWMO is pleased to announce an upcoming initiative to restore a valuable wetland area in the Vadnais/Sucker Regional Park. The project is being led by Great River Greening, and works in partnership with VLAWMO, the Saint Paul Regional Water Services, Ramsey County Parks, and the MN DNR Outdoor Heritage Fund. 
The effort is scheduled to being Fall, 2022. 
View the project description at the Vadnais/Sucker Wetland Restoration project page.