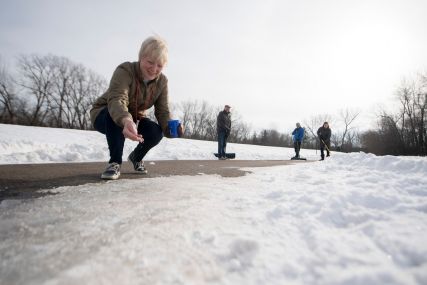 When Spring bursts onto the scene, Winter's leftovers are slow to let go. Salt applied to roads, parking lots, and walkways linger on streets, and get caught up in melt water. This runoff finds its way into soil, storm drains, lakes, and wetlands.
Surface water and groundwater from chloride (found in salt based de-icers) can pose long-term ecological and health risks. Too much chloride can harm fish and aquatic plants, and in some cases has already been reported to contaminate drinking water. Such is the case with certain wells that receive a high amount of runoff in Madison, WI.
On March 14th, 2018 House bill H.F. 3577 was heard March 14 by the Environment and Natural Resources Policy and Finance Committee. Another bill (Senate bill S.F. 3199) on salt application passed the Environment and Natural Resources Policy and Legacy Finance Committee.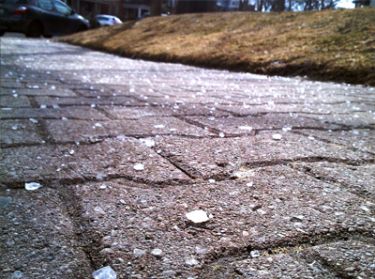 Both bills attempt to limit the liability of businesses and contractors in terms of lawsuits from falls on their properties. If contractors or businesses voluntarily undergo additional training with the MN Pollution Control Agency (MPCA), they'll have protection under law should a lawsuit arise from accidents pertaining to ice and falls. In addition to this protection, trainees will be versed in proper salt application that strives for safe surfaces while avoiding excess. Less salt being applied each winter is then a major benefit to local water quality, from surface water to ground water. Both bills are being discussed in the legislature with hopes to get to the House and Senate for final votes before the end of this year's legislative session.
In support of the legislative pieces is the Stop Over Salting website, which was started by a group of Master Water Stewards. Businesses, watershed districts, nonprofits, and citizens alike are coming together in support of the effort. Residents can contact their local and State representatives for more information or to comment on the legislation. 
Smart Salting Level II training workshop will be offered April 11 at 8 a.m. in Shoreview. To register, contact Sage Passi.