VLAWMO is pleased to announce a new lead tackle drop box at the Sucker Channel in the Vadnais/Sucker Regional Park - 4500 Rice Street Vadnais Heights, MN 55127.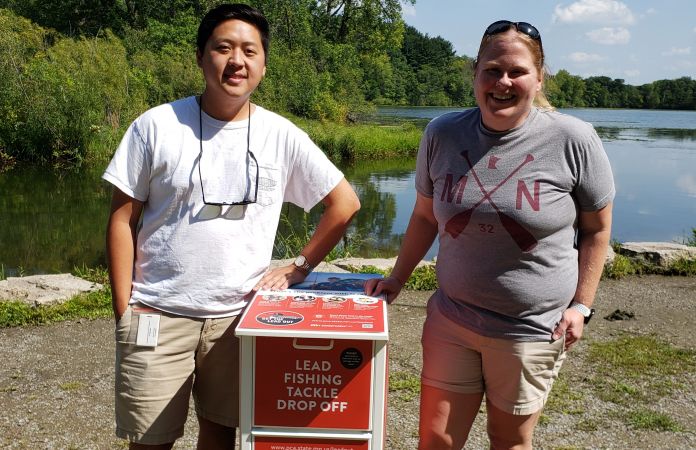 Photo: Get the Lead Out Program, MPCA Staff
The drop box is the latest of several efforts at the Sucker Channel. Beginning in the winter of 2018, when local residents and staff observed an unusual amount of trumpeter swan mortalities at the site, staff partnered with the Minnesota Department of Natural Resources and the University of Minnesota Veterinary Diagnostic Laboratory to test the swan carcasses. Consistently, the cause of mortality was found to be lead poisoning due to lead ingestion. When possible, swan carcasses were removed from the Sucker Lake Channel to prevent predators, eagles, and other scavengers from feeding on them and also becoming victims of lead poisoning. Click here for a Kare11 news story on the issue of swan mortalities at Sucker and East Vadnais Lakes.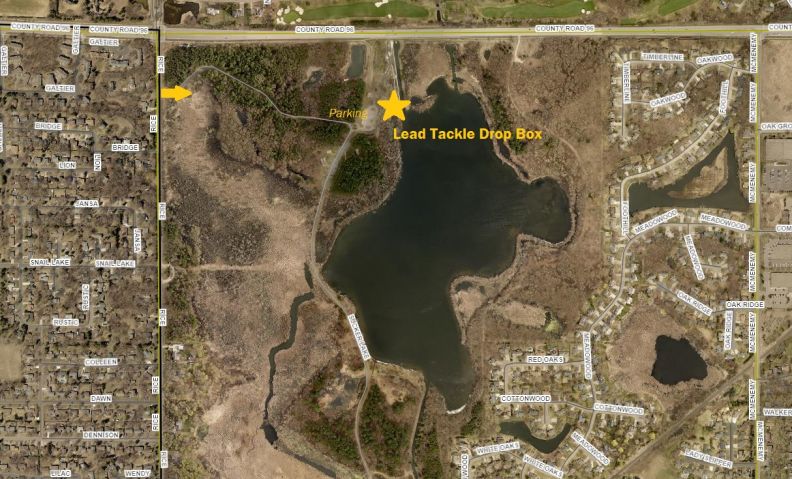 Residents can drop-off lead sinkers and tackle year-round anytime during open park hours at no cost. Lead will be properly disposed of by our partners at Get the Lead Out MN. Box installation is scheduled for the week of September 13th, 2021. 
For more information on lead poisoning, non-lead tackle alternatives, as well as other lead disposal options, visit Get the Lead Out MN. 
Follow Get the Lead out on Facebook. 
Each drop-off helps reduce lead hazards for people and wildlife. Thank you for your consideration and for making the switch to lead-free sinkers and fishing tackle.