RESOURCES FOR LOCAL GOVERNMENT
Various VLAWMO initiatives qualify as tools for municipal stormwater permitting (MS4). VLAWMO is glad to be a partner in providing and developing resources that assist your MS4 operations.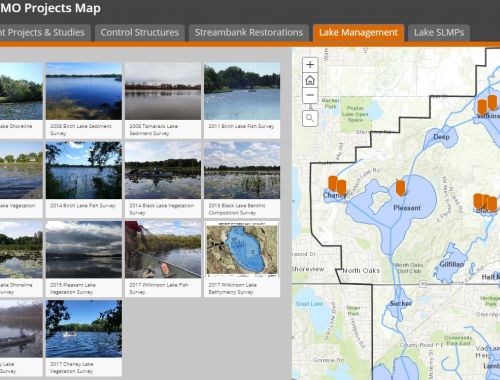 Find studies and watershed improvement projects in your municipality.
Read more
Subscribe to VLAWMO's MS4 email newsletter for workshops, resources, and information for cities and townships. 
OUTREACH MATERIALS
Public Brochures & Posters:
Local governments can help distribute brochures and posters to meet MS4 education and outreach requirements. Contact VLAWMO for professionally printed brochures or custom designs to fit your City/Township. 
Buffer and Wetland Policies:
Public Works Operations Posters:
TECHNICAL DOCUMENTS
Documents:
Presentations: 
VLAWMO City Summit: 3/10/20