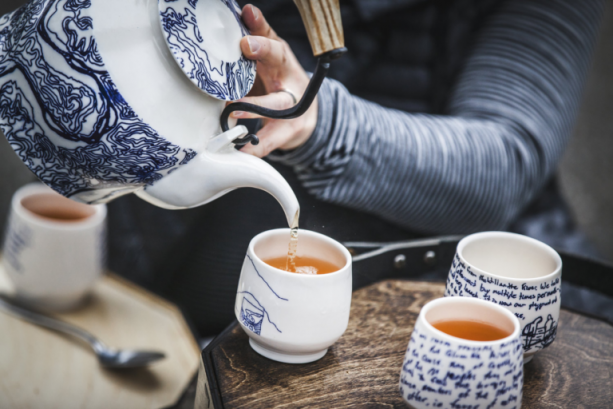 VLAWMO is pleased to present a unique program in partnership with the White Bear Center for the Arts and Anna Metcalfe, an established local ceramic artist. The project is sponsored by VLAWMO's Community Blue grant program, and has been postponed for over a year due to COVID-19.  
"Upstream" seeks to build connections and share stories between strangers within a watershed. It starts with a tradition that most cultures share in some way: drinking tea. It is the mechanism by which stories about water are collected and shared. Each participant receives a cup printed with someone else's story, and together we explore the depth of meaning and history that's all around us but is often overlooked. Participants will have opportunities to learn about the local watershed, attend community service events that support watershed projects such as raingardens, a local water walk, and attend a celebration event at the newly renovated White Bear Center for the Arts building this Fall. 
Click here for more on Upstream including a demonstration video. 
Register or sign-up to receive notifications on associated events here.
Participation is free, donations accepted.