Quick Facts:
The project consists of two large raingardens, a small raingarden, and a field prairie.
The large basins were built in Summer, 2016, and collect water from almost 15,000 square feet of the property. 
Click here for a spotlight of this project featuring an interview with the head of school Marnie McPhearson.
Funding:
The large basins were funded by a VLAWMO cost-share level 2 grant, a grant from Ramsey Conservation District, and White Bear Montessori School. The small raingarden was built in 2013 using VLAWMO Community Blue/Clean Water Funds funding. 
Reason for project:
The project addresses a long history of issues with water in the school basement, improved storm water runoff and groundwater recharge for the greater area, and serves as an educational tool for students.
Construction:
The project features three boulder walls, specialty soil for infiltration, birch, tamarack and quaking aspen trees, a natural play area, as well as underdrains that direct excess water to the stormdrain during large rain events (over 12" ponding depth).
Results:
White Bear Montessori captures and treats almost all of its stormwater runoff on site. The field prairie is a valuable pollinator habitat featuring walking paths for student exploration, and the raingadrens offer an educational demonstration for green infrastructure and plant care. The large basins reduce stormwater runoff volume, sedimentation, and total phosphorous draining into Lambert Creek. Annual runoff estimates made through the MIDS calculator program:
 

Before

After

Reduction

Reduction %

Volume

(cu-ft/yr)

 

10,849

 

217

 

10,632

 

98%

Total Suspended Solids

(lbs/yr)

 

103.20

 

2.68

 

100.52

 

97%

Total Phosphorous

(lbs/yr)

 

.2745

 

.0101

 

.2644

 

96%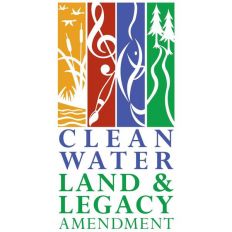 Project Image Gallery