By mid-winter in Minnesota, roadways, sidewalks, and cars all sport a veneer of road salt. From home-owners to professional salt applicators, cautious Minnesotans don't just use the recommended 1-3 cups of sodium chloride per 1,000 feet of pavement to get rid of ice, they over-salt. On parking lots and sidewalks, piles of de-icing salt collect from excess application.
Read full article here: Clean Water MN.
Using Salt Wisely: Click image for full PDF.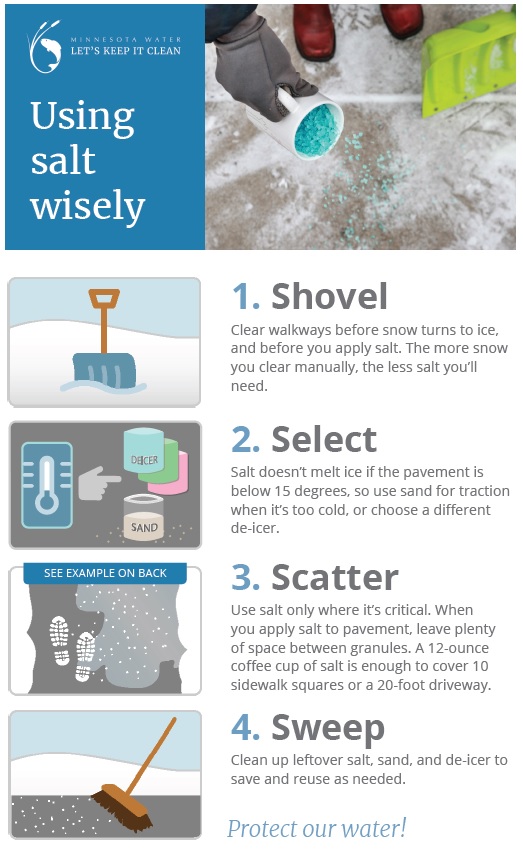 Visit our YouTube channel for videos on salt use, lake salt monitoring, and more.