VLAWMO is pleased to announce the winners of its annual award program, which consists of the Watershed Steward Award and the Watershed Partner Award. Each award is an effort to celebrate success stories and partnerships in water education, management, and planning. Award nominations were provided anonymously and were voted on by the VLAWMO Technical Commission (TEC) on November 9th, 2022.
Watershed Steward Award
Megan Sigmon-Olsen, VLAWMO Cost-share program participant
Photo: Jim Lindner, VLAWMO Board of Directors Chair (left) and Megan Sigmon-Olsen (right) pictured at the Rotary Nature Preserve at Birch Lake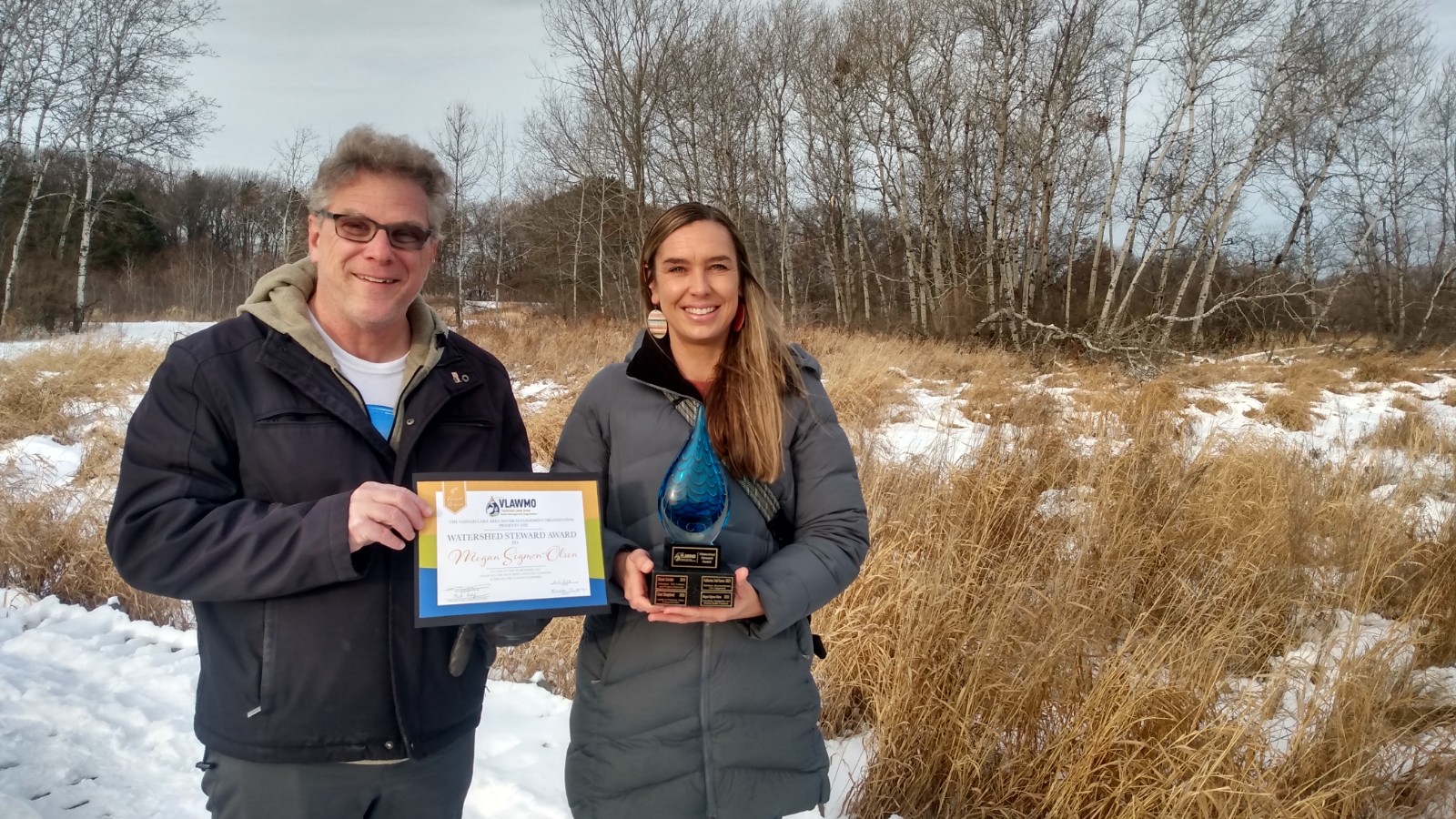 Watershed Partner Award
Principal Sara Svir on behalf of Vadnais Heights Elementary
Photo: Jim Lindner, VLAWMO Board of Directors Chair (left), Sara Svir (center), and Phil Belfiori, VLAWMO Administrator (right) pictured at Vadnais Heights Elementary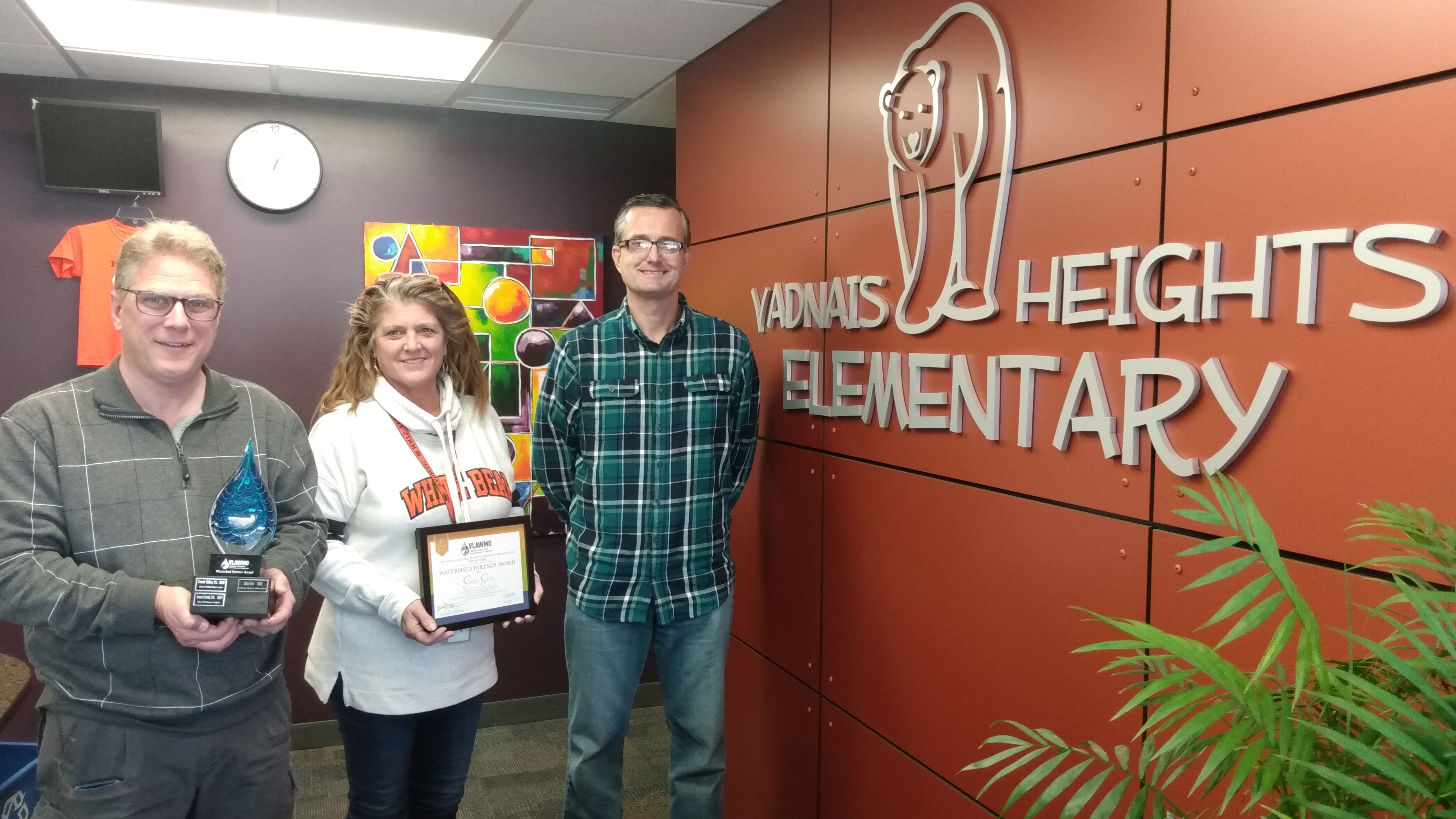 Thank you to this year's award winners and all the other leadership efforts that were nominated this year! Nominations include Molly Churchich of Ramsey County and Stefan Bruvelis, VLAWMO volunteer. VLAWMO is grateful for this team effort and we're excited to continue building and collaborating in 2023.
For more award stories, visit the Watershed Awards page. 
Have you seen watershed leadership in action? Nomination forms and award criteria are available at the website above and are accepted year-round.