Quick Facts:
Wilkinson Lake is impaired for nutrients.

Wilkinson Lake receives water from land in 5 cities (North Oaks, White Bear Township, White Bear Lake, Vadnais Heights, and Lino Lakes), 5 upstream lakes (Birch, Tamarack, Black, Amelia, and intermittently Gilfillan), and a total of 3,115 acres.

Wilkinson Lake is a strategic location where several waterways come together. Water flows from Wilkinson into Deep and Pleasant Lakes.

The project will be located on land owned by North Oaks Farms (DBA North Oaks Company) and is also part of a Minnesota Land Trust Conservation Easement.
Funding:
Grant funds (60% of project cost) are through US Environmental Protection Agency (EPA) 319 funds administered by the Minnesota Pollution Control Agency (MPCA) with a 40% match that is being shared equally between VLAWMO and the North Oaks Company (NOC).
St. Paul Regional Water Services worked with VLAWMO to fund early site sampling and investigation to inform design through a source-water protection grant with the Minnesota Department of Health (2021).
Reason for Project:
Construction:
Houston Engineering, Inc., has provided the 60% design plans to VLAWMO and project partners. The design plans will continue to change as they are completed. The current draft design is shown below.

Project Image Gallery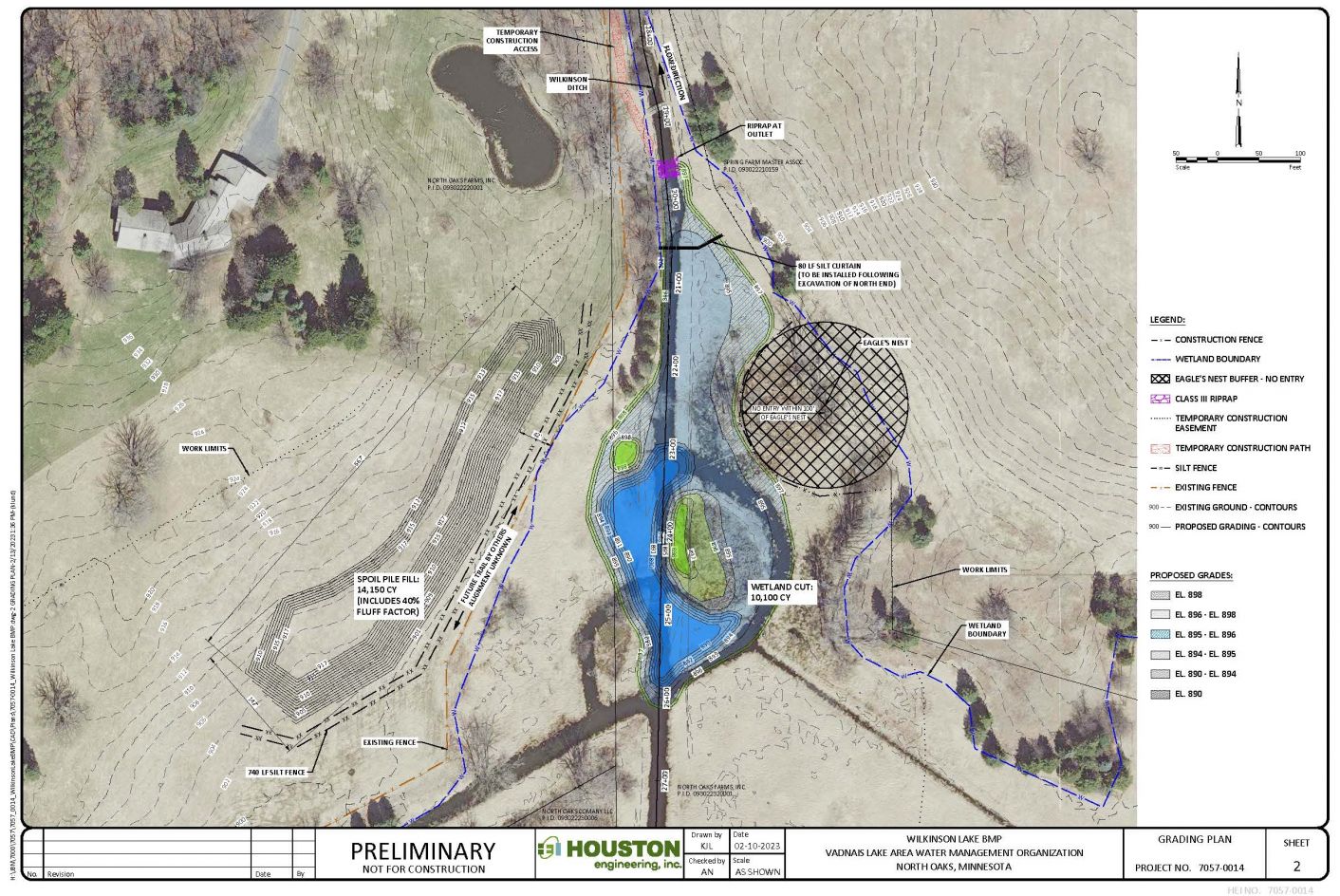 Click image to download larger file.