As Governor Dayton announces the Water Stewardship Pledge, VLAWMO is here to help spread the word and apply the pledge's prompts locally. 
With just 2% of Minnesota's water coming from outside of the state, the responsibility is on all Minnesotans to take care of our water for the future. The challenge is that over 40% of Minnesota's waters are listed as impaired or polluted. A few of these impaired waters can be found here in the Vadnais Lake Area watershed.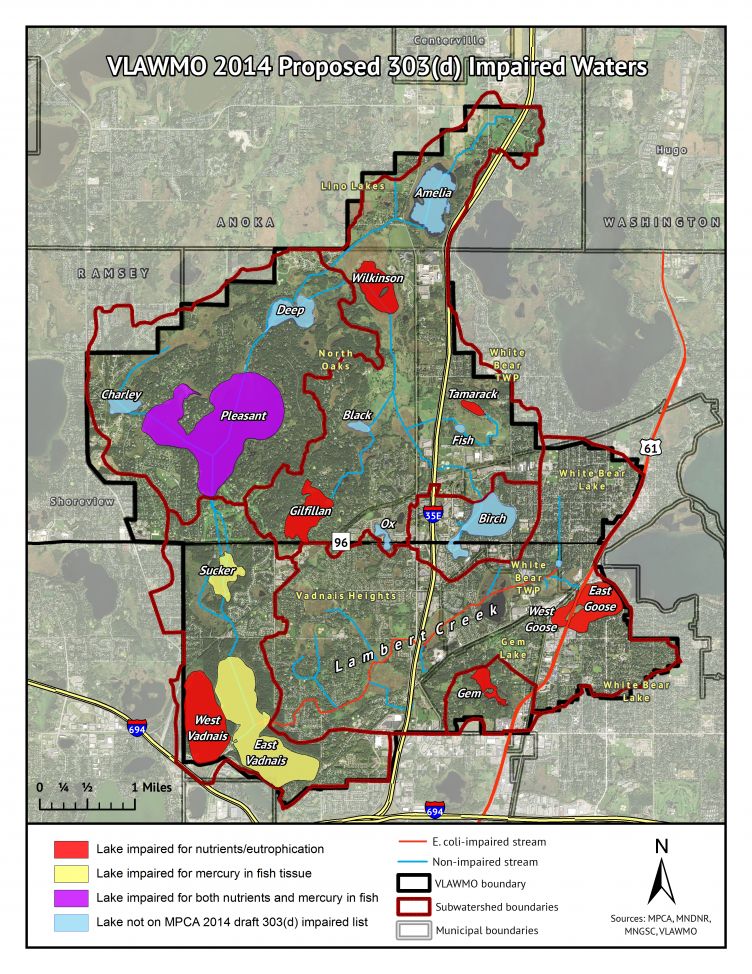 Improving our impaired waters, as well as protecting the healthy ones, requires a team effort. While VLAWMO is here to provide resources and funding, participates from the community make our work effective by applying for our cost-share programs and taking steps to care for water at home. 
To get started on the water stewardship pledge, visit the Year of Water Action website for a list of resources and actions to take. 
Starting in 2017, VLAWMO will implement it's 2017-2026 Water Plan, which will provide dozens of ways to put the water stewardship pledge into action. 
Take the Water Stewardship Pledge today, either online or in printed hardcopy!