Begins: May 3rd, 2016 at 6:00 pm
Ends: May 3rd, 2016 at 8:30 pm
Venue: Vadnais Heights SOUTH Fire Station Training Room
Location: 3595 Arcade Street N | Vadnais Heights, Minnesota
Raingardens are becoming more and more popular in today's landscaping. They beautify your yard, provide habitat for native bees and butterflies, and help the environment by stopping polluted rainwater from running into lakes, streams, and wetlands. Participants leave this workshop with the tools and information you need to get your hands dirty and install a raingarden in your yard. This class will go into detail about how to property design a raingarden and step by step installation instructions. Basic maintenance will also be covered so you can keep your new garden looking beautiful for years to come. You'll receive lots of helpful information, including "The Blue Thumb Guide to Raingardens" and a list of raingarden experts in case you need more help once you get home.
Cost to attend: $10 - payable by cash or check on the day of the workshop.
To register, click here!  Or you can contact Kristine Jenson at 651-204-6074 OR at kristine.jenson@vlawmo.org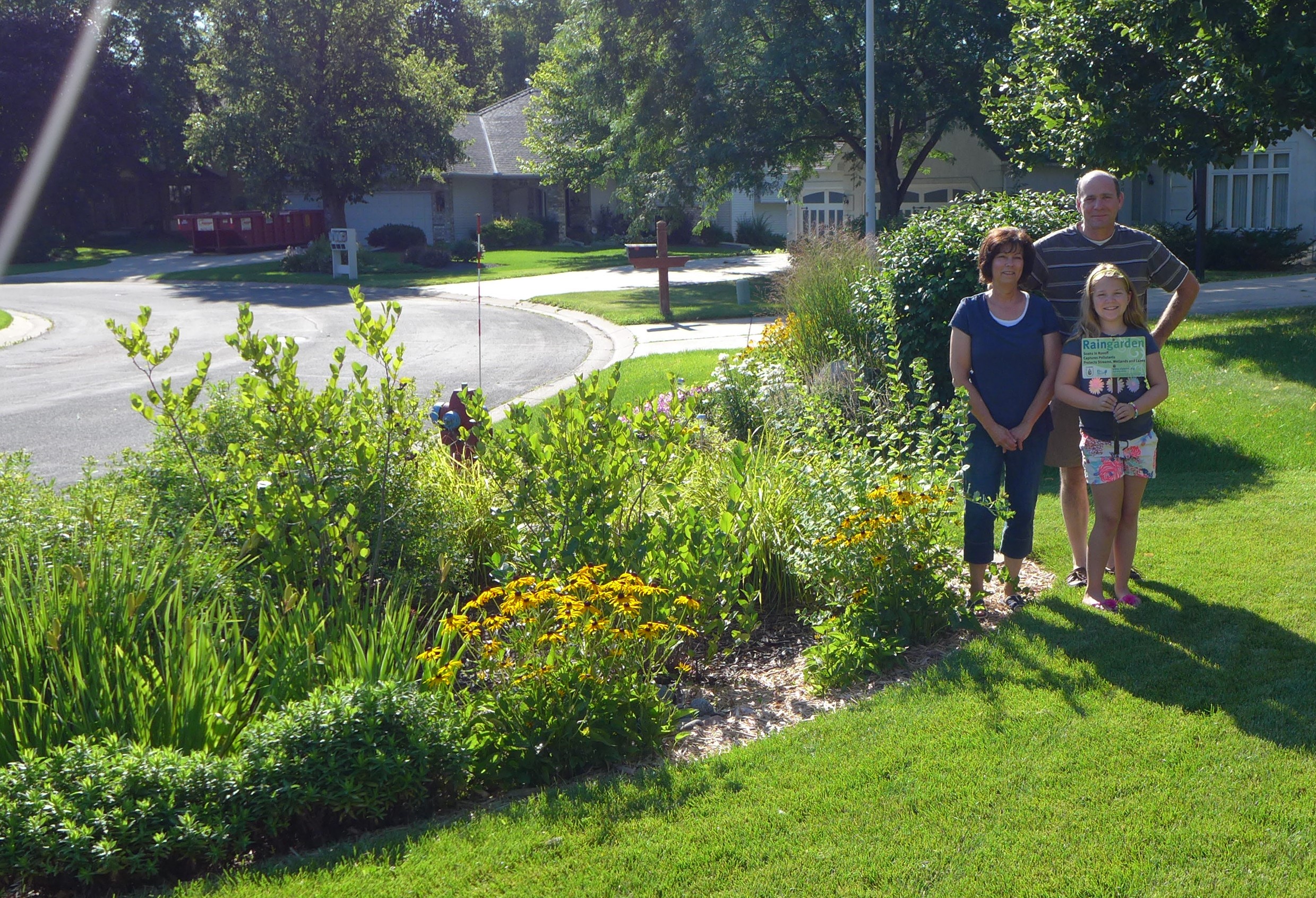 The workshop will  be taught by Kristine Jenson, VLAWMO Program Manager and award-winning garden designer.