Begins: Oct 21st, 2022 at 8:00 am
Ends: Oct 23rd, 2022 at 9:00 pm
Venue: Your nearest stormdrain(s)
Location: Anywhere in the watershed | , Minnesota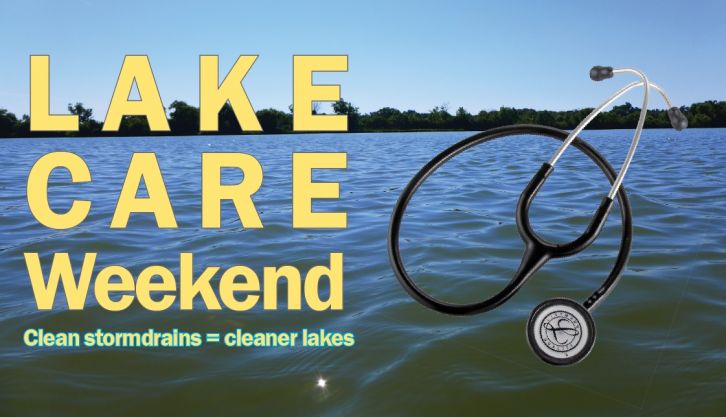 Tender loving care is important for people, communities, and even lakes.
Join our fourth annual Lake Care Weekend to help support a DIY blitz to reduce debris, trash, and leaf litter in and around stormdrains. At a time when leaves are falling, clean drains are a direct line of support to the nearest waterbody. 
Visit Adopt-a-Drain.org to find your nearest drain, give it a fun name, and get started on lake care! Adopt-a-Drain helps us track the results of how much debris is spared from lakes, streams, and wetlands, so be sure to report your estimated results on the website.
Last year residents just like you reported cleaning 1,065 lbs of debris from stormdrains. Can we break this record in 2022?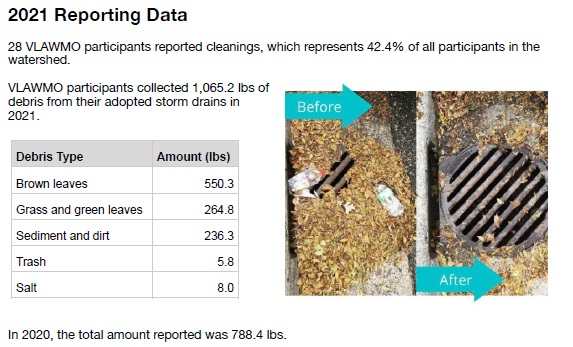 2020: 788 lbs
2021: 1,065 lbs
2022:

Goal of 1,500 lbs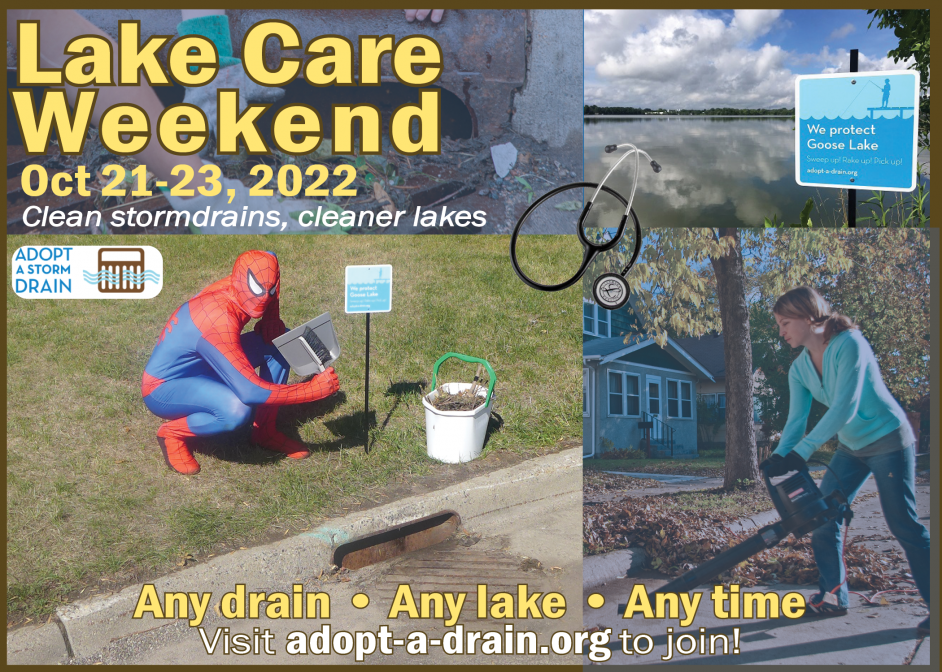 Yard signs are available for order for a small price from the Adopt-a-Drain website. But residents who adopt a drain in the Goose Lake sub-watershed will receive a free "We protect Goose Lake" sign delivered to their door. Signs posted in yards or in the grass above a drain help us spread the word!