Begins: Jul 12th, 2022 at 6:00 pm
Ends: Jul 12th, 2022 at 7:30 pm
Venue: Bridgewood Park
Cost: Free
Contact: nick.voss@vlawmo.org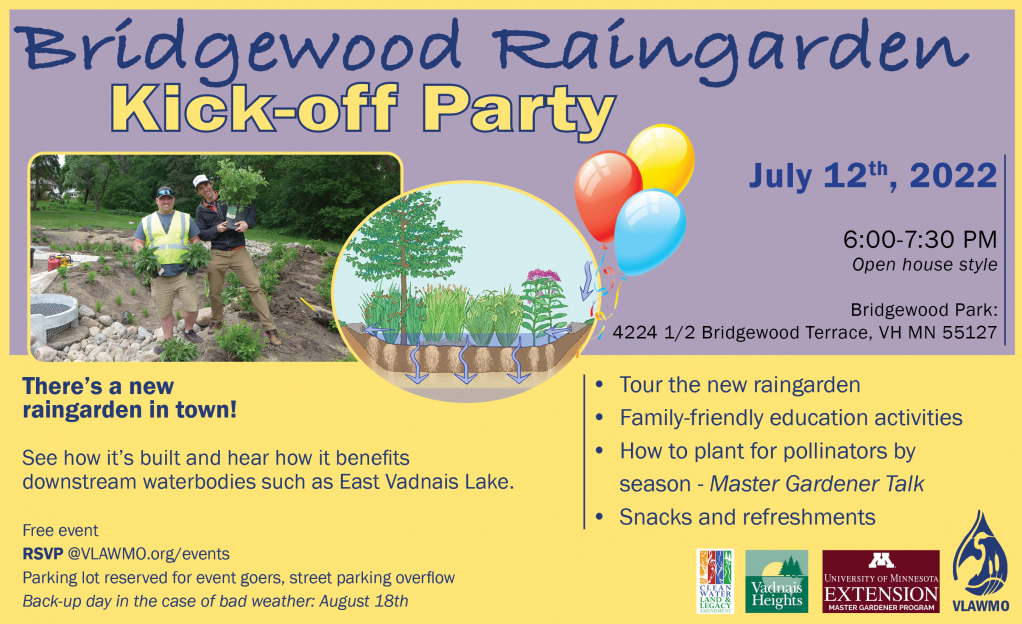 Join us to learn about the newest raingarden in town! 
We'll conduct a tour to learn about how the raingarden is built and what native plants are planted. Master Gardeners will also be on-site to provide mini-demonstrations on planting for pollinators. 
Family-friendly education activities as well as snacks and refreshments will be provided. 
Event details: 
The open house will include three stations that guests can visit on their time.
Basic outdoor seating will be provided but stations will require walking through the park to reach. 
The park's parking lot will be reserved for event-goers on this day, but overflow parking will be directed to the street. 
Back-up date for weather: August 18th.