Begins: Sep 22nd, 2022 at 6:00 pm
Ends: Sep 22nd, 2022 at 7:30 pm
Venue: Downtown White Bear Lake
Cost: Free
Contact: nick.voss@vlawmo.org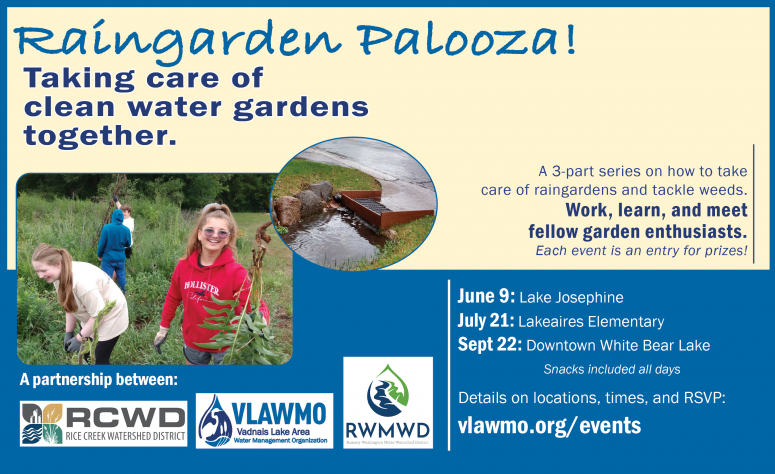 This event is a 3-part series spanning the months of June to September, 2022. Each edition will take place at a different raingarden, each with its own community effort and adaptation to its surroundings. 
Join us to learn about and support these wonderful green infrastructure efforts that are actively helping to protect our local lakes. At each event, you'll:
Volunteer to brush-up the raingarden

See what happens in a raingarden at this specific time of year

Learn about the types of native plants used in the raingarden

Learn how the project was built and what partnerships support it 

Hear from the property owner or raingarden creator

Network with garden, plant, and water enthusiasts to build partnerships and spark new creative ideas
Register by September 21
Tour maps provided individually via email upon registration.