Begins: Oct 16th, 2021 at 11:00 am
Ends: Oct 16th, 2021 at 3:00 pm
Venue: Manomin County Park
Location: 6666 E River Road | Fridley, Minnesota

The culmination event for the 2020/21 cohort of Minnesota Water Stewards. VLAWMO sponsored 2 Stewards in this cohort. Click here to learn more about this program.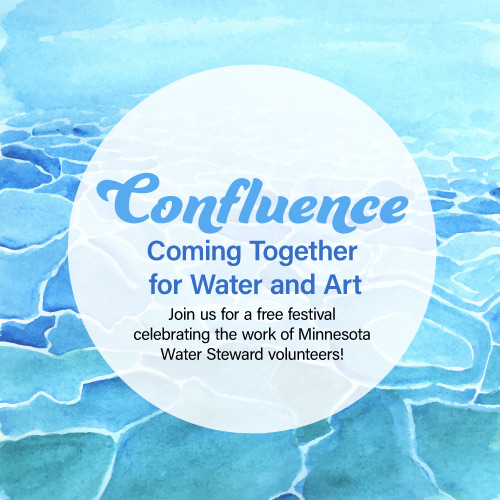 A cohort of the MWS program are artists who have created public art that educates and inspires awareness about water issues. Arts activities will be taking place throughout the event, including a musical singalong, printmaking, interpretive hike along the river, games for kids (and adults!), a food truck, tabling by various groups, indoor art exhibits, and a shop with art for sale.
This event is free, but please RSVP at the event page.
The event will be outdoors featuring live music, food trucks, and capstone presentations from Steward water quality projects. More details coming soon.