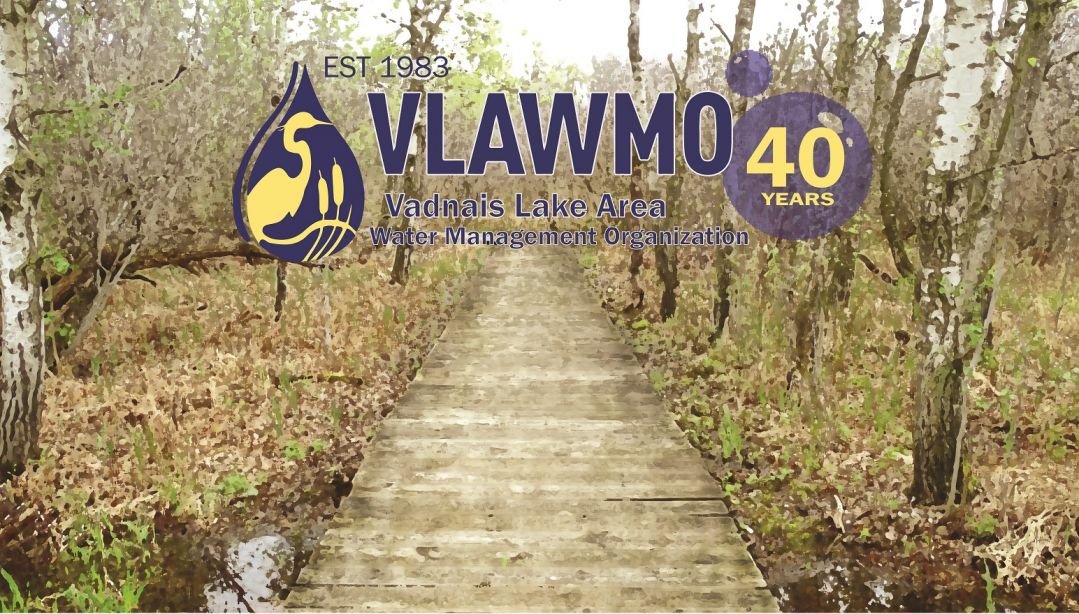 2023 is VLAWMO's 40th anniversary! 
We're looking back at some of the key projects and efforts in VLAWMO's history. But the story of VLAWMO is also the story of a much larger community of neighbors, cities, townships, businesses, and countless partnerships focused on local water resources. The celebration will continue throughout the summer with prizes, interviews, and additional photo galleries. Check back on this page each month to join us in the watershed reflection.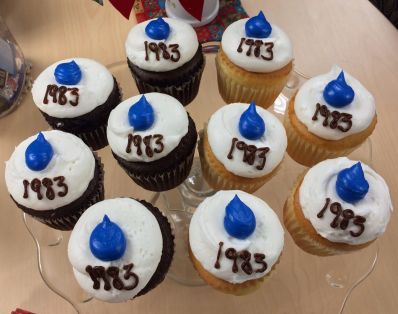 Watershed Moments: A Summarized Timeline of VLAWMO
Lambert Creek Efforts: Restoring Storage Capacity and Improving Water Quality
VLAWMO completed the Lambert Creek/Vadnais Lake Water Quality Improvement Project study in 1992. Sponsored by the Minnesota Pollution Control Agency (MPCA), the project was an effort to create multiple weirs and raise the water levels in several large wetland complexes along Lambert Creek. 
With improved holding capacity in each wetland, Lambert Creek saw a better balance between upstream and downstream areas. High water levels were provided a space to flood, which was a feature largely lost in the creation of Lambert Creek/Ditch 14 in the 1930's. While creating ditches was an efficient way to send water elsewhere, the draw back was a heavy burden of sediment, large water volumes, higher water velocities, and increased pollution downstream. In addition to the improved storage capacity and creek balance, the wetland weirs allowed Lambert Creek to move slower. While the system still had troubled spots and more work was to be done, the project allowed sediments, debris, and other potential pollutants to settle out instead of travel downstream. In the 1990's and still today, VLAWMO strives to protect and improve Lambert Creek and it's connection to East Vadnais Lake, which is the reservoir for the Saint Paul Regional Water Services (SPRWS). 
The initial project included weirs at Rice and Grass Lakes, although Lambert Lake was also part of the initial study. Lambert Lake and Whitaker Pond efforts were completed in 2005 and 2020, respectively. 
The project won an Appreciation Award for Successful Project from the North American Lake Management Society (NALMS) in 1993. The NALMS conference included a tour of the weirs along Lambert Creek that year. 
View these and other projects like it with more location detail on the "Control Structures" tab of the VLAWMO Project Map.
With Growth Comes Stormwater
Whitaker Pond was a former ditch that was undersized for the volume of runoff that was coming in from Highway 96 and the upstream neighborhood. As community growth increased development in the area, storage capacity needed to keep up with the increase in impervious surfaces and stormwater runoff. The project was a collaboration between VLAWMO, the City of White Bear Lake, White Bear Township, and Ramsey County in 1996-1997.
While one of the largest stormwater ponds in the area, Whitaker Pond wasn't alone. Stormwater ponds were commonly built in the 1980s-90s to help protect downstream waterbodies and comply with emerging State stormwater and wetland regulations. The practice continues as a tool for water quality and water storage today, but unlike the 1990's, is one of many tools in the stormwater toolbox. While stormwater ponds can have reputations for being unsightly or emitting odors, this is also a testament to the ponds fulfilling their purpose of protecting downstream waterbodies. In the case of Whitaker Pond, the pond serves to support the health and cleanliness of East Vadnais Lake. 
A forebay was added to Whitaker Pond in 2010 to provide a space for sediment to settle out and be more conveniently dredged. Read more about the history of Whitaker Pond here and check out the photo documentation below. 

It Takes a Village
Local water touches many corners of our community, and VLAWMO couldn't do what it does without a community effort. Here are some of the familiar faces, tours, and banquets from over the years.